Tetmosol Soap is a medicinal soap with a lime fragrance frequently used to treat various dermatological problems. Tetmosol Soap can apply to the body and the scalp to relieve itchiness, blisters, crusting and peeling, and also rashes in adults and children. Regular usage of this Tetmosol medicinal soap provides persons with skin issues with much-needed healing and relief.
How Do You Use Tetmosol Soap On Your Face?
Wet yourself with lukewarm water.
Wash your body with Tetmosol soap, paying particular attention to the skin folds.
Use a lot of soap.
Use lukewarm water to rinse off.
The body should dry naturally after a bath or with a towel using a "blotting" motion.
Tetmosol Soap Ingredients:
Water, Glycerin, Sodium Tallowate, Sodium Cocoate, Sodium Chloride, Sodium Hydroxide, Tetrasodium Etidronate, Titanium Dioxide, Yellow 10, and also Fragrance.
Does Tetmosol Soap Clear Eczema?
Product Information. Tetmosol Soap, in a net quantity of 100gms, is Grade 1 medicate soap containing Monosulfiram. It treats itching, redness, rashes, inflammation, and also other skin problems like eczema, psoriasis, scabies, etc. Additionally, it is pretty efficient against the body and also head lice.
Does Tetmosol Soap Burn?
It has a fragrance and can use regularly. it has side effects like itching, redness, and skin peeling. These side effects are rare. Consult your doctor if any of these symptoms persist or worsen.
Advantages of Tetmosol Soap
Tetmosol soap works wonders as a hand wash. You can use it to clean between your fingers and around your nails.
It can also be used to wash underarms and around belt lines.
It heals blemishes, rashes, and pimples when used frequently with warm water to wash the skin.
The soap also soothes the skin that is irritated. Use Tetmosol for three days to get this result, and then observe how the itching disappears. Please refrain from using it for longer than three days as it may irritate you more. Visit your doctor if it doesn't work for you.
It lessens skin redness and relieves inflammation.
It successfully eliminates head and body lice.
Tetmosol is suitable for all skin types. Most people with sensitive skin suggest this item as a medicated soap solution for their skin issues.
Tetmosol is significantly different from other medicated soaps in that it works in just three days and frequently prescribes by doctors for allergies and acne.
It can use to keep the skin healthy, especially if you live where skin infections are common.
Tetmosol is a medication used to treat bacterial and fungal skin conditions.
The soap's relaxing scent leaves your skin wonderfully scented after a bath.
Disadvantages
Tetmosol Soap works to treat skin rashes and irritation, but it does not provide a tremendous facial cleansing experience, especially for those with sensitive skin. In addition, although it does work on the front, it can also irritate and burn the face.
The soap does not provide deep moisture. Instead, it might cause the skin to become dry while treating rashes and acne, which will cause blackheads.
Warnings
Warning for a specific population
Pregnancy
Unless necessary, It shouldn't use during pregnancy. So consult your doctor before taking Tetmosol Soap.
Breast-feeding
Tetmosol soap usage does not recommend if you are nursing a child. So consult your doctor before taking Tetmosol Soap.
General Precautions
Allergic reactions
Tetmosol Soap could briefly make itching, swelling, and redness worse. Tell your doctor if the symptoms are severe and persistent.
only for external use
Since tetmosol soap soles intend for external usage, they should not use on skin that has been fractures or injured. While applying, keep your hands away from your eyes. If you come into touch accidentally, flush your eyes with cold water, and if you notice any irritation or burning, call your doctor
How To Identify Fake Tetmosol Soap
Unlike real Tetmosol, which melts fast in the water, real Tetmosol is complex and difficult to dissolve.
How does Tetmosol Soap work?
Mites transmit scabies and other similar skin conditions, and Tetmosol's monosulfiram component is harmful to mites. The mites become immobile once they make contact with the monosulfiram. This provides immediate itch alleviation.
Noting that mites are moving beneath the skin cause irritation in scabies. However, the mites die after being exposed to this powerful substance for a few hours, curing you of the scabies infestation.
Does Tetmosol Remove Dark Spots?
It removes dark spots without giving the foaming effect(It makes your skin look like you are using foaming soap or gel). Instead, it tingles while on your face and also tightens your skin.
About Tetmosol Soap Company
The Piramal Group's flagship company, Piramal Enterprises, is a global leader in its numerous business sectors. It has a presence in more than 100 countries, manufacturing facilities in the United States, Great Britain, Sri Lanka, China, and Canada, and a diverse staff that reflects the global portfolio of the Piramal Group.
The CMO (contract manufacturing) business vertical of Piramal Enterprises was recently placing fifth among the top 10 pharmaceutical contract manufacturers globally and first among all Indian CMOs in the UN Conference on Trade and Development's World Investment Report 2011.
The business heavily relies on the discovery and study of new drugs. Piramal Enterprises strives to be the first Indian business to find, create, and introduce its own NCE medicine to the world market. It has made continuous advancements in that direction. The company has 395 pending patent applications worldwide and more than 115 granted patents. The patents and also pending applications span numerous discovery and development programs and address various topics, such as matter compositions (NCEs and natural products), therapeutic procedures, biomarkers, diagnostics, pharmaceutical formulations, drug delivery systems, etc.
Healthcare Information Management: Decision Resources Group (DRG), a US-based independent provider of decision support tools, analytics, and research for the global healthcare business, was bought by Piramal Enterprises Ltd. in May 2012.
Conclusion
Tetmosol soap makes with unique ingredients that efficiently remove metals from the skin's surface, including iron, copper, and also aluminum.
The skin can breathe easily and remove toxins after these three major minerals are gone.
Helpful Resource
Septum Piercing For Guys – Jewellery and More
Related posts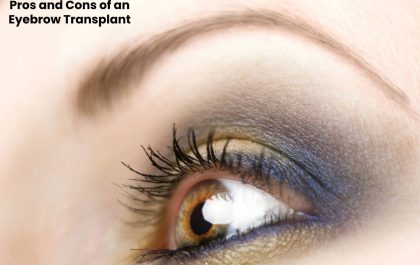 Pros and Cons of an Eyebrow Transplant – 2023
Pros and Cons of an Eyebrow Transplant – Eyebrow transplantation is a stable beauty method that removes excess hair from…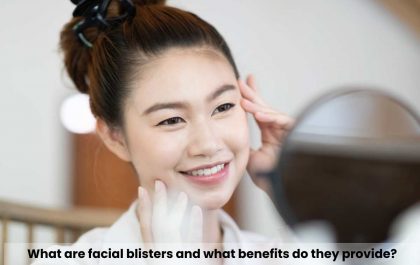 What are facial blisters and benefits? – 2023
Introduction What are facial blisters and what benefits do they provide? – Facial ampoules have become one of the most popular cosmetic…