Zaxby's chicken fingers & buffalo wings famous joint is an American fast-food restaurant franchise that serves chicken fingers & buffalo wings. The main office is in Columbus, Georgia. On April 16, 1992, the first zaxby's opened in Jackson, Mississippi. As of September 2016, the united states. Zaxby's has over 900 outlets and is primarily found in the southern United States.
How To Make Zaxby's Chicken Fingers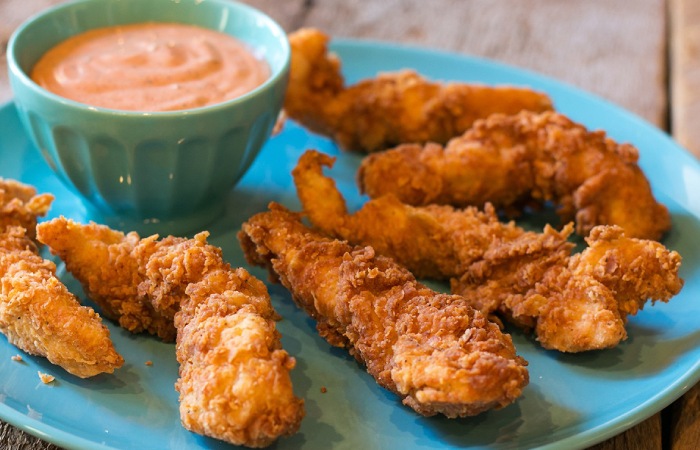 Ingredients
⅓cuplow-fat buttermilk

¼tspsalt

¼tspfreshly-ground pepper

8cupspeanut oil

1½lbschicken breasts, boneless, skinless

1cupunseasoned breadcrumbs

⅓cupall-purpose flour

1egg, beaten

One cup corn flakes, crushed
½tspItalian seasoning
Instructions
Cut chicken breasts across into ½-inch pieces.
Place the chicken and buttermilk into a shallow dish and cover.
Chill the chicken for at least 15 minutes.
Pour the oil into a deep frying pan and heat to 375 degrees F.
Combine the bread crumbs, cornflakes, salt, pepper, and Italian seasoning in a shallow bowl.
Beat the egg in another shallow bowl.
Place the flour on a shallow plate.
Cover the chicken fingers in flour, dip them in the egg, and finally cover them with the cornflake and breadcrumb mixture.
Place the covered chicken in the hot oil and fry for 6 to 8 minutes. Drain the chicken fingers on a paper towel-lined plate.
Cool slightly to create a crispier coating.
Serve and enjoy.
Zaxby's Buffalo Wings Recipe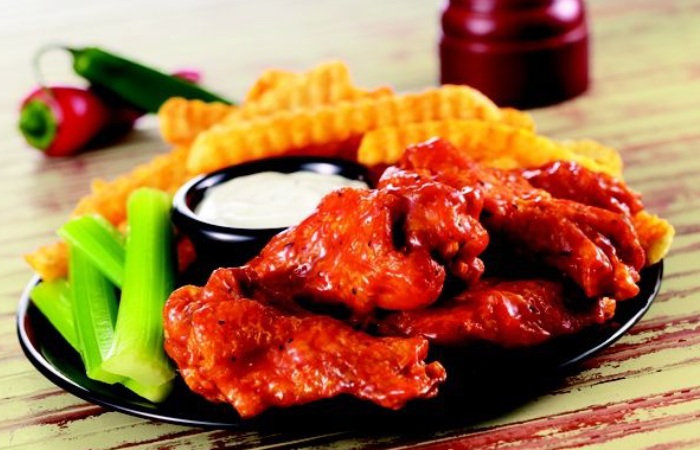 The Sauce Ingredient
A half cup of spicy sauce from Louisiana
8 tbsp. of unsalted butter (1 tbsp (or margarine)
White vinegar, 1 1/2 teaspoons
Cayenne pepper, 14 teaspoon
A little under a teaspoon of garlic powder
The equivalent of a half-teaspoon of Worcestershire sauce
Making Wings
Vegetable, canola, or peanut oil sufficient for deep-frying 30 chicken wings (drumettes and wingettes separated)
Instructions
Prepare the Sauce
Combine the Louisiana hot sauce, butter, vinegar, cayenne pepper, garlic powder, Worcestershire sauce, and salt in a medium saucepan.
Over low heat, with occasional stirring, bring the mixture to a simmer until the butter melts and the sauce is thoroughly blended – Then, put aside.
Fry the Wings
Heat a deep fryer or a heavy-bottomed pan with a few inches of oil to 375 degrees Fahrenheit. When the oil is hot, add the wings in batches and fry for almost 15 minutes or until they are crispy and golden.
The chicken wings should drain on some paper towels, and the same procedure must follow for the remaining wings.
Wings with Sauce
Get the oven ready at 300 degrees. Prepare parchment paper on a baking pan.
When the wings are done, shift them to a large bowl and toss them with the sauce while still hot.
Close the lid on the bowl and give it a good shake to evenly distribute the coating on the wings.
Even a spoon or spatula will do the trick for tossing the wings and sauce together.
To make the wings extra crispy and give the sauce time to adhere, slide them onto the prepared baking sheet and bake for 2–3 minutes. Blue cheese dressing should serve on the side.
The Sauce Recipe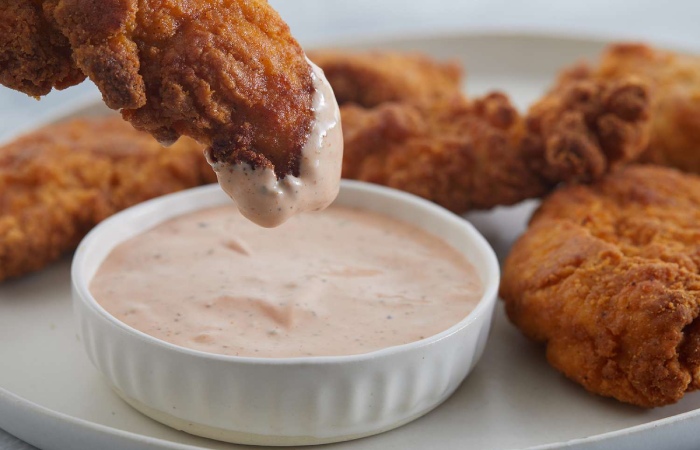 Since its start, Zaxby's has been recognized for its incomparably delicious chicken and its signature Zax Sauce. Additionally, Zach prepared the sauce independently for several years and provided it to several places to protect the secret formula. He had it manufactured when there were too many locations to keep track of, but even then, the process ensured that no one would know the recipe from start to end. Not even Zaxby's Executive Chef is quite sure how it prepare. All they can say is that it has an unbelievable flavor. The rest is going to have to stay a secret.
Buffalo Wings History
The unique Buffalo wing recipe was invented at a bar in 1964 when Dominic Bellissimo's mother, Teressa, was asked to cook for a group of greedy friends.
Teressa decided to deep-fry chicken wings and toss them with hot sauce, butter, and other secret ingredients. People immediately started gathering at the bar, looking for a taste of the wings, and this was the start of what became a national tradition.
In addition to tzatziki, Buffalo wings have crispy shallots and a rich and creamy sauce. The mixture of flavors and touches makes the wings perfect for game-day binges.
You can enjoy them with your favorite beverage and order fries for dipping. Besides, you'll probably want to order a large order, and this way, you can share them with friends and family.
You'll enjoy a good meal if you're in the mood for a heavy plate of Buffalo wings or a tasty appetizer. Buffalo's wing sauce is legendary.
Zaxby's Chicken Fingers & Buffalo Wing Prices
If you want chicken fingers and buffalo wings, Zaxby's is the place to go. The restaurant serves chicken fingers and buffalo wings that already make and ones that make to order.
Each order of ready-made chicken fingers costs $1.29, while each order of buffalo wings only costs $1.59. Prices start at just $0.99 for each item for those who want to make chicken fingers and buffalo wings.
Zaxby's also serves nachos, onion rings, macaroni, and cheese, among other things. So, Zaxby's has what you need if you want chicken fingers or Buffalo wings.
Zaxby's Chicken Fingers And Buffalo Wings Nutrition Facts
The following are the nutritional values for Zaxby's chicken fingers and buffalo wings:
Each chicken finger contains 214 calories, 10 g of total fat, 4 g of saturated fat, 25 mg of cholesterol, 462 mg of sodium, 3 g of carbs, and 1 g of fiber.
Each buffalo wing also has 298 calories, 20 grams of total fat, 5.5 grams of saturated fat, 45 milligrams of cholesterol, 636 milligrams of sodium, 4 grams of carbs, and 1 gram of dietary fiber.
Zaxby's chicken fingers and buffalo wings preparation instructions
How Many Different Kinds Of Wings Do Zaxby's Have?
Zaxby's has a varied range of wing flavors for customers. You can order these wings plain, hot, or spicy. BBQ, honey mustard, buffalo, teriyaki, and garlic Parmesan are some of the different flavors of wings. Zaxby's also has a lot of extras, like blue cheese dressing, ranch dressing, and salsa.
How Much Do Ten Chicken Fingers Cost At Zaxby's?
Zaxby's chicken fingers & buffalo wings are $5.99 for ten excellent chicken fingers. You'll want to lick your fingers after eating these chicken fingers. They serve with your choice of sauce on the side. You may also get delicious Buffalo wings for $4.29 per dozen. So, why don't you try? Visit Zaxby's for some delectable chicken fingers and buffalo wings.
Does Zaxby Offer Free Sandwich Meals?
Yes, they do. It's the Free Nibbler Sandwich. A Nibbler is a Zaxby's Classic Chicken Fingers inserted in a toasted bun and topped with Zax Sauce. You'll receive a postcard for a free Nibbler Sandwich, valid on your birthday and 30 days after.
The Prices On Zaxby's Menu For 2023
In September, chicken fingers and buffalo wings at Zaxby's will cost 20 cents less. The new prices for chicken fingers are $2.29, and for buffalo wings, they are $5.99.
Want some Zaxby's chicken fingers & buffalo wings? You don't have to look further than Zaxby's for a meal costing less than $10. On its menu, Zaxby's has more than just chicken fingers and buffalo wings; it also has salads, burgers, and other foods. So, Zaxby's will have what you want, whether you want something simple like chicken fingers or something more complicated like buffalo wings.
Zaxby's Chicken Fingers and Buffalo Wings Are Not the Same!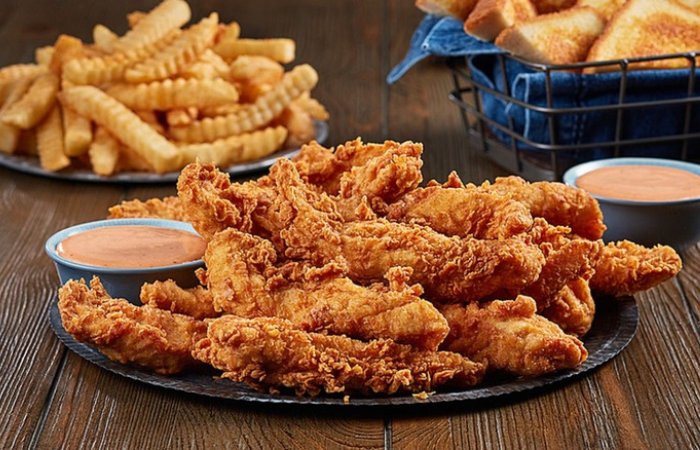 Wings and fingers have turned out to be a staple of the American diet. The pectoralis minor muscles, the white meat under the chicken breast meat, are used to construct chicken fingers.
Also, wings or buffalo wings are the United States preferred fried food prepared by deep frying, coating, and dipping in different sauces.
Most of the nutrients in wings are fat instead of meat because they are essentially made of skin, bone, and cartilage. If you love spicy food, you will love the fiery and tangy meals that Buffalo Wings frequently serves.
The wings make from white meat and dark muscle fibers or a combination of both; mostly, they are white meat muscles.
It's interesting to note that boneless wings do not exist. The boneless white beef strips that are breaded and deep-fried at Zaxby's and other fast-food restaurants are not wings; boneless wings taste tender and exciting, just like real wings.
People confuse the finger's wings and are tender as one food when made from three different parts of chicken meat.
Chicken goujons, Chicken fingers, chicken strips or chicken fillets, and tenders are chicken meat prepared from the pectoralis minor muscle strips of white meat right under the breast of a chicken, which is the most tender chicken finger according to fast food lovers.
Conclusion
We, vigorblog, have covered some important aspects of zaxby's chicken fingers & buffalo wings in the following article. We hope you found the information above to be informative and useful. Please keep visiting our website to read more helpful articles.
Related posts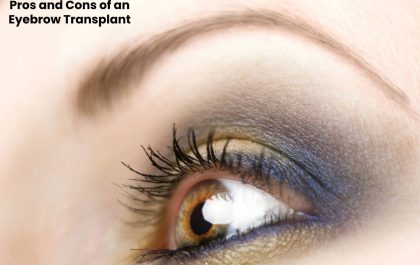 Pros and Cons of an Eyebrow Transplant – 2023
Pros and Cons of an Eyebrow Transplant – Eyebrow transplantation is a stable beauty method that removes excess hair from…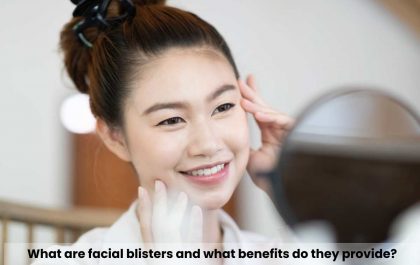 What are facial blisters and benefits? – 2023
Introduction What are facial blisters and what benefits do they provide? – Facial ampoules have become one of the most popular cosmetic…