Kamin Health is an Urgent Care Center that provides a cutting-edge approach to medical care facilities and services.
How Do I Make An Appointment At Kamin Health?
As an urgent care center, Kamin Health is, first and foremost, a walk-in clinic. Therefore, you should be able to arrive unannounced during their regular business hours and be seen without an appointment. You may, however, want to call ahead to check their current wait time.
What Insurance Does Kamin Health Accept?
Medicare, PPOs, and self-pay are all accepted at Kamin Health. The clinic is probably in-network with the most significant commercial insurers, with BlueCross Blue Shield, Aetna, United Health, and Cigna. Therefore, your out-of-pocket visit expenses will change depending on your insurance plan. For further information, speak with the clinic directly.
What Are Kamin Health's Main Services?
Kamin Health tackles a variety of non-emergent illnesses and injuries in addition to some preventative care as an urgent care facility. In more detail, Kamin Health will offer a range of immunizations, yearly checkups and sports physicals, basic lab tests and screenings, as well as the diagnosis and treatment of common diseases like the common cold, flu, infections, rashes, allergies, strep throat, and more
What Kinds of Healthcare Professionals Can I Find at Kamin Health?
Generally speaking, urgent care facilities may employ one or more different categories of healthcare professionals. Typically, a nurse (RN) or medical assistant (MA) will handle your initial intake while a doctor (MD or DO), physician assistant (PA), or nurse practitioner your examination and diagnoses (NP). But in almost all urgent care facilities, a doctor oversees the treatment of each patient
Is Kamin Health, Open On The Weekends?
Yes. Kamin Health is open on weekends, including Saturday, 2:00 pm to 12:00 am, and Sunday, 12:00 pm to 12:00 am.
Why Opt For In-Person Urgent Care?
With on-site laboratories and X-rays, you can get answers right away. Our goal is to improve your well-being beyond only your physical health. Utilize these features when you visit one of our top-rated urgent care facilities—complimentary hot and cold drinks. In addition, we offer free parking at several of our locations. Charge your phone while you wait.
Kamin Health Urgent Care Brings The Covid Test To You
It practically permeated daily existence in 2020. You must travel to bring your children to school and keep your workplace operating. You might be told, "Fine. Take a COVID test. Indeed, Covid-19 testing has come to light as an essential—and occasionally required—key to regaining some semblance of normalcy as the globe struggles to cope with this pandemic.
Even though it can soon become uncomfortable and stressful, COVID testing is often necessary. However, where is the ideal location for testing? If meant to be under quarantine, how can I get tested? While we wait in line for a test, who will monitor my other children?
These are crucial inquiries, and Kamin Health Urgent Care Centers now offer a practical response: home COVID-19 testing.
Kamin Health will come to your house and administer the test for you. Schedule an appointment, and a competent person will visit your home and handle the entire process. That's all there is to it.
Your insurance will be charged directly for the testing, or your social security number will use. Individuals or small groups will be required to pay $15 per person out-of-pocket, but groups of five or more will not be required to pay anything more.
Please be aware that this service is currently only available with PCR tests.
Kamin Health dedicates to providing Crown Heights's community with the best possible care—at the best possible convenience. Kamin Health is there for you in many ways, including assisting you in leading a life free from unwarranted intrusion.
TEST WE PROVIDE
We provide three different COVID-19 test kinds.
Only offered at our Boro Park location, the Rapid Molecular Test results are available in 24 hours. The majority of nations accept this travel test. Please check with the embassy of your country. For a price, results can deliver considerably more quickly.
The molecular test known as RT-PCR provides results in 1–2 days.
The Quick Test The Rapid COVID test, which we provide as a third option, yields findings in 15 to 20 minutes.
The US government has repealed the CARES Act. As a result, tests will now be more expensive. Most insurance providers only pay for tests when a person has symptoms or has exposure. Routine testing, work, and travel are no longer covered and will pay out-of-pocket.
Antibody Testing This examination will determine whether a person has ever had COVID-19 and whether they still
MEDICAL GUIDELINES
As there is a great deal of misunderstanding regarding the COVID-19 virus, we would like to provide the following clarifications: Even if a person has an infection and shows no symptoms, they are still contagious and can make other people ill. Therefore, everyone must raise their level of hygiene awareness.
Wash your hands for at least 20 seconds with soap and water. – Use a hand sanitizer
Cough into your elbow
Even if you feel fine, adhere to the CDC's recommendations for social withdrawal.
You should isolate individuals who tested positive for at least ten days using either the Rapid or the PCR test. If the patient has been symptom-free for three days, no COVID test is necessary after the ten days.
If you expose to someone who has COVID-19, the CDC advises a 7-day quarantine, provided that you do not come into contact with any further COVID-19 patients. A negative test must perform at the end of the seven days. If the patient is symptom-free and does not want to test, they can be quarantined for an additional three days, making a total of 10 days.
Anyone exposed must be careful always to wear a mask and maintain their social isolation.
Ask the front desk personnel or your neighborhood doctor if you have any additional questions.
Conclusion
In the above article, vigorblog discussed some important points related to Kamin Health. We hope that you found the above content informative and helpful.to read more informative articles keep visiting our website.
Helpful Resource
Health OK Tablet – Uses and More
Liquid Iv Nutrition Facts – Pros and Cons and More
Related posts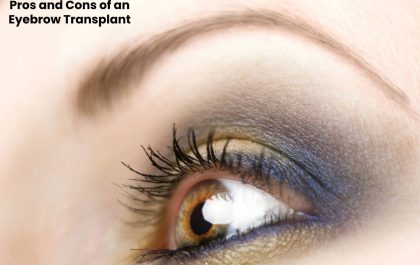 Pros and Cons of an Eyebrow Transplant – 2023
Pros and Cons of an Eyebrow Transplant – Eyebrow transplantation is a stable beauty method that removes excess hair from…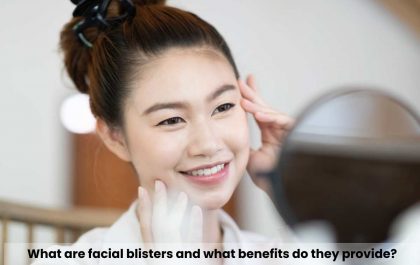 What are facial blisters and benefits? – 2023
Introduction What are facial blisters and what benefits do they provide? – Facial ampoules have become one of the most popular cosmetic…