Health OK Tablet is a supplement that can help raise your energy levels and maintain that all around the year. It is an effective supplement by Mankind comprising 20 essential multivitamins, minerals, and amino acids that a body needs to maintain good Health. All of which are critical to staying energetic and healthy. It recommends taking this supplement daily and experiencing 365 days of improved energy, immunity, and overall Health.
Key Ingredients:
Taurine, Ascorbic acid, Soya protein hydrolysate, Ginseng extract, Vitamin E acetate, Ferrous fumarate,  Zinc sulfate, Vitamin A acetate, Manganese sulfate Ergocalciferoi, Niacin, Light magnesium oxide, Cupric sulfate, Vitamin B, Calcium D-Pantothenate, Chromium picolinate, Folic acid, Biotin, Sodium Selenate, Cyanocobalamin
Uses of Health Ok Tablet
For the treatment of general debility, weakness, lethargy, fatigue, and also tiredness.
It Helps build and improve immunity and overall well-being.
It helps meet the daily energy demands of the body by boosting energy levels.
DOSAGE
Take 1 Health OK Tablet daily or as the healthcare professional directs.
How To Use Health OK Tablet
Health okay Tablet can take with food or on an empty stomach. The dose and duration should follow as prescribed by your doctor. It is best to take this medicine at a fixed time. This medicine mustn't take more than the recommended dose.
Swallow the tablet whole with water immediately after opening the Tablet from the strip.
Avoid missing or forgetting a dose. If you do, take this medicine as soon as you remember; if it is nearly time for your next dosage, skip the missed dose and take it at the next scheduled time. Do not take two doses of this medicine simultaneously, as it can be dangerous to your Health.
This medicine should be taken only by the person for whom a qualified physician has recommended it.
Is Health okay Tab harmful to Health?
No. This Tablet is relatively safe to take. However, pregnant or breastfeeding women should consult their doctor before taking it. Please follow the recommendations of your doctor correctly to avoid complications.
Who Should Choose Health Okay Tablet?
In today's day & age, good immunity has become integral to living a healthy life free of any illness. Hence, Health okay is for all who wish to lead a happy and healthy life as it maintains your nutrition level and boosts body immunity.
How Does Health OK Tablet Help To Boost Energy And Immunity?
It contains vitamins like C & D, amino acids, and Natural Ginseng, which help in the quicker conversion of carbohydrates and energy sources into ATP molecules. In addition, taurine boosts physical performance by allowing the flow of glucose to the muscles, thus ensuring a primary energy source. This helps improve your immunity & stamina.
Warnings and Precautions of Health Ok Tablet
It is best to take the Tablet only on the advice of a medical practitioner. Adjustment of dosage or avoidance of the medication may require in the following conditions:
Kidney
Safe to use in case of any kidney ailment/disorder? Since there is limited information available on this medicine in patients with kidney disease, it is advisable to consult your doctor and let them know in advance if you have any ailments related to renal issues.
Liver
Safe to use in case of any liver ailment/disorder? Health okay Tab may be unsafe to use by patients with liver ailments. This medicine may harm the liver, and people with liver disease may be at increased risk of developing severe complications. Tell your doctor to ensure the medicine is helping you and not causing harm.
Pregnancy
Safe to use in pregnant women? Health okay Tab may be unsafe for pregnant women. Although only limited studies have been carried out in humans, studies done on animals have shown harmful effects on the developing baby. This is a powerful medicine; therefore, it should be taken by pregnant women only when recommended by a physician. The doctor will weigh the benefits and potential risks before prescribing Health okay Tab.
Lactation
Safe to use in breastfeeding women? Health okay Tab may be unsafe and may lead to severe and adverse side effects if you are breastfeeding. This Tablet should not takes unless your doctor says it is necessary to use it during breastfeeding. Studies have shown that a small quantity of the drug may pass into the breastmilk and harm the baby. Whether this medicine may be used by a breastfeeding mother or not should be decided by the doctor.
Alcohol
Is it okay to consume alcohol during the use of this medicine? Mixing alcohol and medications may increase the risk of adverse reactions or complications, decrease the effectiveness of medicines or even render them useless. In addition, interactions of alcohol with drugs may make them harmful or even toxic to the body. Therefore, the consumption of alcohol is not advisable. Please consult your doctor.
Driving
Does this medicine make you dizzy/ interfere with your sleep? Most people do not realize that many prescription and over-the-counter drugs can cause sleepiness and impair the ability to drive, thus making driving dangerous for themselves and others. If you notice any abnormal changes after ingesting this medicine, it is better to avoid driving. Please consult your doctor before using Health okay Tab.
Food
Interactions between food and drugs may inadvertently reduce or increase the drug's effect. For example, some commonly used herbs, fruits, or other ingredients may cause the failure of the therapy or even cause severe alterations to the patient's Health. This medicine can take with or without food, but it's known whether there are any interactions with food. Please consult your doctor.
Drug Interactions
Drug interactions may be dangerous as they could change how your medicines work or increase your danger of severe side effects. Be sure to keep a list of all the drugs you use for other illnesses, including prescription and herbal products, to share with your doctor. Do not start Health okay Tab on your own. Please consult your doctor.
Conclusion
Health OK Tablet supplements are a great way to improve overall health and well-being.  It helps restore wounds, enhances the immune system, repairs cells damaged by strengthening bones, and free radicals, and converts food into energy.
Helpful Resource
Liquid Iv Nutrition Facts – Pros and Cons and More
Vitamin Supplements For The Skin
Related posts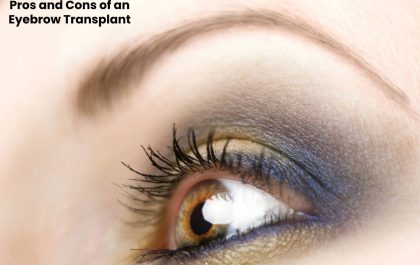 Pros and Cons of an Eyebrow Transplant – 2023
Pros and Cons of an Eyebrow Transplant – Eyebrow transplantation is a stable beauty method that removes excess hair from…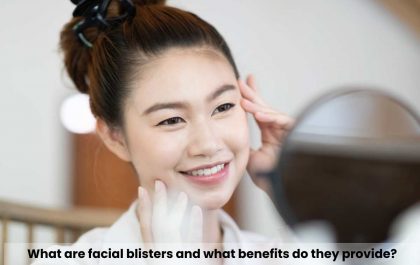 What are facial blisters and benefits? – 2023
Introduction What are facial blisters and what benefits do they provide? – Facial ampoules have become one of the most popular cosmetic…