Spectrum Cable Box Error Codes List – Spectrum is one of the most trusted providers in the United States. And there is a purpose for that! You see, the company doesn't compromise on the quality of its services. Whether on the internet, TV, or phone, they ensure their customers get the best experience possible. This is precisely why almost every other American household subscribes to one of their services.
However, no matter how perfect they seem, there will be times when you will encounter some issues when using their devices or services. For instance, you may notice some errors if you have a Spectrum cable box. But it would be best if you didn't panic when they appear. All you need is some knowledge regarding them, and you will then be able to fix them yourself.
Spectrum Cable Box Common Issues
Errors on TV Channel
Picture Issues
Unable to See Programs Listed on your Guide
What are The Spectrum Cable Box Error Codes List
| | | |
| --- | --- | --- |
| Spectrum Cable Error Codes | What's the Problem? | How to Resolve it? |
| DUI, DMI | No Signal/Picture | Refresh your Spectrum signal or check damaged or loose cables |
| DI | When the program guide update is available | Reboot the cable box |
| EC220, E220 | Trying to receive or buy HD programming on an SD television/receiver | Make sure to order SD programming if you have SD TV or try refreshing your signals if you have an HD television |
| HL1000 | When you restart your device | Restart the receiver, check for updates |
| Error 1, Error 5, Error 7 | Failure of Hardware, i.e., cable box | Contact Spectrum Customer Service for cable box replacement |
| E09 | Memory Failure or Dead Battery | Call Spectrum tech support and tell them about the error |
| IA01 | Misconfigured system files or damaged cables | Replace damaged cables, Reset the cable box, reboot the device, refresh the signals |
| E14 | The receiver failed to start | Reset the cable box or call support |
How to Restart Spectrum Cable Box with Remote?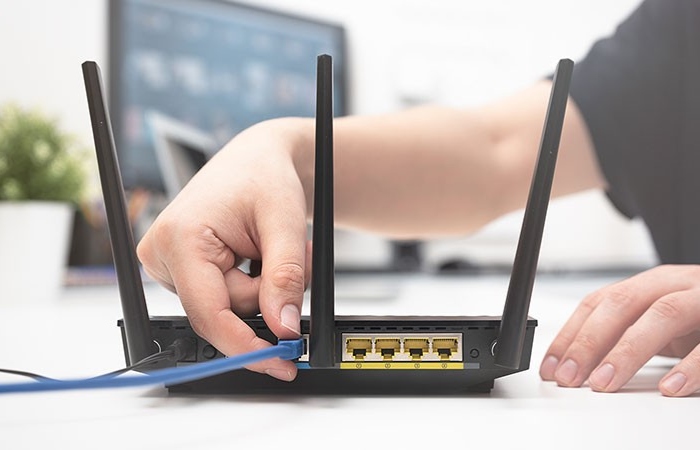 You might find it interesting to use if you are new to Spectrum Cable or don't know much about Spectrum equipment (cable box). Here is how to reboot the Spectrum cable box.
An HDMI cable also connects to the HDMI port on your TV. Connect the coaxial cable to the cable outlet. Confirm the cable connections are tight and secure earlier rebooting your Spectrum cable box.
Disconnect the cable box

Connect again after at least a minute

Please turn off your cable box and wait a minute before turning it back on.
How to Fix Spectrum Error Codes
A quick reboot can solve most spectrum tv errors. Depending on the error, a quick reboot can make everything disappear.
Rebooting Your Cable Box
Turn on your TV
Wait for the word Spectrum to appear on the screen and go away
You will now see boxes in different colors
The message initiating application will appear
Please wait for it to process to complete
This will turn off the cable box
Press the power button on the box to turn it on again
You will see the message "Your TV will be right with you."
Wait for the countdown to appear and complete
This will restart your cable box and resolve most Spectrum error codes.
Rebooting your Spectrum Receiver
Turn on both your TV and receiver
Wait for the word "Spectrum" to appear and disappear from your screen
After this, the cable box will turn off
At this point, the power light will become dim
Turn on the receiver again
You might see info such as "please wait while we're setting things" or "limited mode."
This will take a few seconds
You will be able to see an image on your TV
Once the picture appears, log into your online account or app to refresh the receiver
Most Spectrum cable box error codes can fix with a reboot. It's handy to memorize the process for future troubleshooting.
Restarting Spectrum Cable Box (101, 201) with Remote
Make sure your television turns on.
When you switch on the cable box, you will see the Spectrum phrase on your TV screen, which will disappear shortly.
When Spectrum reappears on your screen, you will notice 9-10 colored boxes.
On your screen, you will see Downloading Program or Initializing Application.
When the operation is complete, your cable box will switch off automatically.
Restart the cable box by pressing the power button or using the remote
.After the receiver returns to normal, you will see "Your TV will be right with you," followed by the number 8 displayed in a circle.
A countdown timer will appear on your screen (sometimes it doesn't)
If the countdown timer appears, wait until you see one on the screen of your TV
If the countdown timer/picture does not appear on your television screen, you need to press the menu button on the top right-hand corner of the cable box
It will restart your cable box and work properly
Resolving The Spectrum Cable Box Error 41
A misconfiguration or a hardware issue causes this error. You can get rid of it by simply resetting your receiver. Log into your app, which you use for Spectrum cable bill pay and account management, and follow the steps below:
Launch the My Spectrum App
Log in to your account
Visit the services tab
Choose TV from the options
Select "Experiencing issues."
Pick the equipment you want to reset
Hit the "reset equipment" button
This should fix everything!
Error STBT-3801
This spectrum error 3801 raises the fact that your dynamic random access memory (DRAM) has failed or that the cable box is experiencing a technical issue.
How to fix it?
To solve the STBA-3801 and STBA-3102 Spectrum error codes, restart the cable box, unplug it from the wall, and plug it back in after 5 minutes. You should reset your equipment through your Spectrum account if the issue continues.
Error 56032
This spectrum code frequently emerges when system files are incorrectly set, or a software device has a registry issue. The truth is that TV servers draw to cable boxes for various reasons.
People love to watch their favorite television programs. However, if the Spectrum issue 56032 arises, it would stop the streaming service, preventing users from continuing to view their favorite TV shows. You are unable to see the subsequent episode of your favorite program.
How to fix it?
Check if the television file correctly organize.
Save your software up-to-date.
Start your Spectrum cable box again.
Reset your Spectrum TV box.
Error Code E208 and Error Code E211
These two errors are some of the most rigid errors to resolve. When this issue occurs, it means that the VOD order is incomplete. This means you won't be able to access the full video-on-demand service, which can affect your streaming service.
How to fix it?
Video Demand services may be unintentionally unreachable. In such a case, you may contact support, and they will help you resolve this matter. Support is immediately available through live chat.
You can also check your account to see if you have any. This includes any changes you might have missed, as well as the notifications. If you want to know if you are still a member in good standing, you should also check the subscriptions page.
You may also reset your Cable Box, or there are detailed instructions on this page to solve this exact problem.
Conclusion
Spectrum provides excellent service. Nonetheless, you may sometimes encounter Spectrum cable box errors like the abovementioned items. You must be aware of them so that you can handle the issue if you come across one. But, if you cannot resolve the problem alone, do not hesitate to contact the provider.
Related posts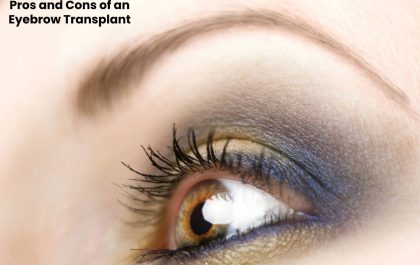 Pros and Cons of an Eyebrow Transplant – 2023
Pros and Cons of an Eyebrow Transplant – Eyebrow transplantation is a stable beauty method that removes excess hair from…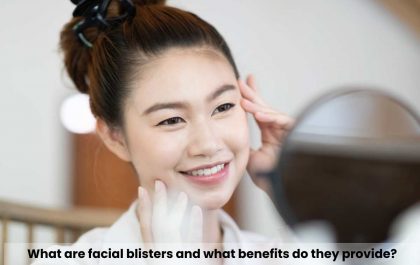 What are facial blisters and benefits? – 2023
Introduction What are facial blisters and what benefits do they provide? – Facial ampoules have become one of the most popular cosmetic…