A Post Australia My post business offers adaptable alternatives for shipping packages. Because this postal service offers volume-based discounts, you can ship more parcels for less money. The best feature is that it works with Shopify and other eCommerce platforms.
Partnership Between Shipstation Australia Post My post business
The trusted national carrier for Australian e-commerce is Australia Post. To make integration with My post business easier, Australia Post has partnered with ShipStation. Creating a My post business account is free and entitles you to volume-based shipping discounts for domestic and international shipments.
This new feature offers seamless interaction with My post business for order processing and label creation all in one location, simplifying sending for your company. Both large and small businesses can easily track, ship, and handle orders thanks to Australia Post's eCommerce shipping partnership. ShipStation's automated shipping systems have you covered for everything from picking and packing to producing Australia Post shipping labels directly from an order!
Services offered by Australia Post My post business
Spend amount-based savings
Print labels
Order packaging
Book pickups
Send parcels
Track parcels
Customer support
Six Things About My Post Business You Must Know
Expanding Small Enterprises
Many companies have observed a dramatic rise in eCommerce orders and new clients. Previously, the savings band was based on the number of eligible shipments sent through My post business. Your savings band determines by the total sum you spent on package shipping in My post business or your expenditure. My post business considers your recent qualified costs or those from the previous year when determining the band that will save you the most money. In other words, when your business grows, so will your savings.
Reductions On A Little But Recurring Amount Of Shipping
Despite the growth of eCommerce purchasing, not all new firms see a noticeable increase in orders. Savings grow in proportion to the amount spent on parcel delivery. Depending on which results in the most significant protection, your previous four-week or past 12-month package transportation costs will decide the range of your savings. Maintaining your new band qualification term allows for more extended access to funds. Additionally, having a single online shipping account seamlessly integrates with your WooCommerce business, provides a choice of delivery speeds, and allows package monitoring are all advantages of obtaining a My post business account. Finally, you can create shipping labels in bulk by adding your online orders as a CSV file.
Smooth Out Initial Cash Flow Lulls
Even though you might not have much control over the shifting eCommerce market, you do have some influence on how your clients handle it. By setting up a My post business account, you can take advantage of Australia Post's nationwide network of more than 12 million distribution centers to deliver products to your customers' most convenient locations and give them complete tracking information while they wait. While preserving customer happiness, the band-based savings could help balance out those low moments in your cash flow and ultimately enhance your bottom line.
Affordability of Postage
If you live in a city, you can schedule package pickups from your home or place of work in addition to sending parcels from your local post office or street posting box. Buy, print, and attach your package labels to A4 paper; Australia Post will take care of the rest. By utilizing the ELEX WooCommerce Australia Post Shipping Plugin, you can also integrate My post business straight into your WooCommerce store, eliminating the need to go to any third-party websites.
The quickest and easiest way to handle Australia Post shipping is to integrate your WooCommerce store with My post business, eParcel, and StarTrack Courier from Australia Post. It maintains track of shipments, displays shipping charges on the checkout and cart pages, and more. This plugin will drastically cut down on the time it takes to ship packages by removing the need to go to the Australia Post MyPost website or the post office and reorganizing all of your shipping procedures from the admin area of your website.
Integration with WooCommerce
If you connect your WooCommerce store to My post business, you may import all your customers' delivery data at once. After that, you may manage deliveries for numerous clients from a single location while creating package labels. With the help of the bulk label creation function of Australia Post My post business provided by the ELEX WooCommerce Australia Post Shipping Plugin with Print Label & Tracking, you can now integrate your customer order records from online marketplaces like WooCommerce.
24/7 Client Assistance
Anyone who has worked in a small business knows how much more time it takes to manage one than a typical 9 to 5 job. Fortunately, My post business is always available to address any questions about sending parcels. In addition, they have extended phone hours (8 a.m. to 8 p.m. AEST), or you can use the online chat support option, which is open 24/7. So even if you run into trouble when working strange hours, help is always available.
Is There a My post Business App?
This app allows you to create, manage, and view pricing for Australia Post consignments in the My post business platform from within your Shopify admin. You can also view tracking data for all of your MyPost shipments.
How Do I connect My Auspost Business to Shopify?
Navigate to the Orders Tab. All orders for which you want Australia Post shipping labels should select. Select Actions. To create shipping labels for Australia Post for all of the selected orders, click Au Post Generate Labels.
MyPost Concession Cards: What are They?
With a MyPost Concession Account, Federal Government concession card holders may also be eligible for discounted prices on stamps and other offers. The following cards are eligible: Senior Discount Card—Medical ID Card (all types) Senior Health Card from Commonwealth.
Conclusion
You should now understand Australia Post My post business well and all its critical points as a result of this article.
Helpful Resource
Source Technologies St9720 MSRP
Related posts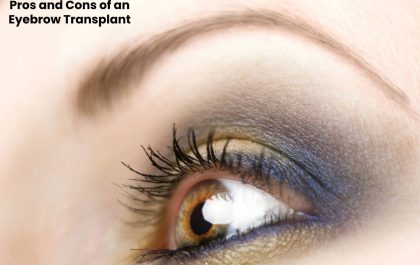 Pros and Cons of an Eyebrow Transplant – 2023
Pros and Cons of an Eyebrow Transplant – Eyebrow transplantation is a stable beauty method that removes excess hair from…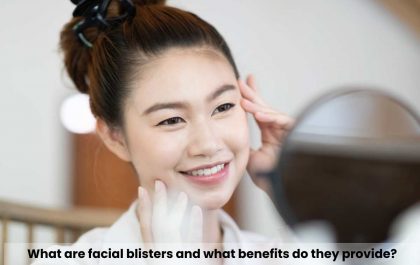 What are facial blisters and benefits? – 2023
Introduction What are facial blisters and what benefits do they provide? – Facial ampoules have become one of the most popular cosmetic…